Ultra Filteration-Tech
Versatile and reliable, the UF-Tech pressurized ultrafiltration system featuring the US manufacture membrane is ideally suited for use in numerous applications including drinking water treatment, tertiary filtration and RO pretreatment. Compared to granular filter media, UF membranes produce superior water quality and are virtually unaffected by variable raw water quality; all at a cost comparable to conventional filtration technology.
UNBEATABLE PERFORMANCE IN OUR COMPACT RMS CONFIGURATION
• The UF membrane with a 0.02 μm pore provides superior removal of particulates, bacteria
and viruses while its PVDF chemistry gives mechanical strength and chemical resistance.
• A modular design of extremely compact membrane racks and pump skids provide design
flexibility while minimizing site installation costs.
• A wide flow range capability allows for high recoveries (up to 97% with 2 stages).
• Automatic operation, including membrane integrity tests and cleaning, makes it easy to
monitor and maintain membrane performance.
• UF-Tech offers a slim, low profile to fit into buildings with low ceilings and tight spaces.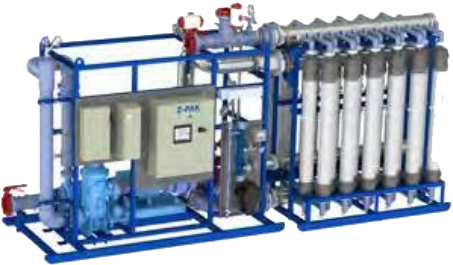 UF-Tech400
UF-Tech600
UF-Tech800
UF-Tech1100
Operating Temperature Range (°C)
0 to 40
Customer Feed Pressure (kPa)
35
UF Permeate Pressure (kPa)
70
Maximum Flow (m3/d)
2180
3270
4360
5996
Power Options
Voltage 400/480/575 V, 3 phase, 50/60 Hz
Membrane surface area (m2) (per module)
55.7
Max Module #/Train (Low Flux)
36
48
72
96
Max Module #/Train (High Flux)
24
36
48
60
Ultra Filteration-XE
With a simple and expandable building-block design, UMT's packaged wastewater treatment plants can be quickly set up in virtually any location. They feature scalable treatment capacities that can be increased as wastewater treatment demand grows.
PACKAGED PLANTS ARE COST EFFECTIVE, COMPACT SOLUTIONS FOR POTABLE WATER TREATMENT
UF ultrafiltration membranes effectively block particles, bacteria viruses and cysts from water supplies
Simple and efficient design and operation
PLC-control provides cost-effective operation and maintenance
Smaller systems easily fit into new or existing buildings and larger systems install quickly with minimal tie-points to help reduce capital costs
Low ceiling height requirement
Excellent pretreatment for RO membranes
Suitable for surface water, groundwater and tertiary treatment with turbidity, TOC, manganese, iron and arsenic removal
Expandable modular design
 
UF-XES6
UF-XES12
UF-XES18
UF-XES24
Operating Temperature Range (°C)
0 to 40
Operating Pressure Range (kPa)
0 to 90
Maximum Flow (m3/d)
386
772
1158
1544
Power Options
Voltage 400/480/575 V, 3 phase, 50/60 Hz
Max Module #/Train
6
12
18
24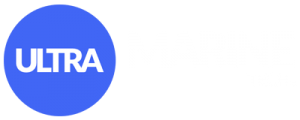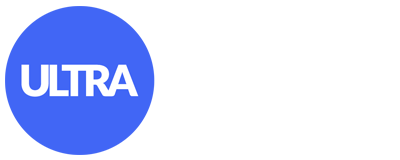 DO YOU NEED SOLUTION WE CAN HELP WITH?