Warning
: A non-numeric value encountered in
/home/ultramarinetech/public_html/wp-content/plugins/fusion-builder/shortcodes/fusion-content-boxes.php
on line
445
Warning
: A non-numeric value encountered in
/home/ultramarinetech/public_html/wp-content/plugins/fusion-builder/shortcodes/fusion-content-boxes.php
on line
445
Warning
: Division by zero in
/home/ultramarinetech/public_html/wp-content/plugins/fusion-builder/shortcodes/fusion-content-boxes.php
on line
445
Warning
: A non-numeric value encountered in
/home/ultramarinetech/public_html/wp-content/plugins/fusion-builder/shortcodes/fusion-content-boxes.php
on line
445
Warning
: A non-numeric value encountered in
/home/ultramarinetech/public_html/wp-content/plugins/fusion-builder/shortcodes/fusion-content-boxes.php
on line
445
Warning
: A non-numeric value encountered in
/home/ultramarinetech/public_html/wp-content/plugins/fusion-builder/shortcodes/fusion-content-boxes.php
on line
445
Warning
: Division by zero in
/home/ultramarinetech/public_html/wp-content/plugins/fusion-builder/shortcodes/fusion-content-boxes.php
on line
445
Warning
: A non-numeric value encountered in
/home/ultramarinetech/public_html/wp-content/plugins/fusion-builder/shortcodes/fusion-content-boxes.php
on line
445
Warning
: A non-numeric value encountered in
/home/ultramarinetech/public_html/wp-content/plugins/fusion-builder/shortcodes/fusion-content-boxes.php
on line
445
Warning
: A non-numeric value encountered in
/home/ultramarinetech/public_html/wp-content/plugins/fusion-builder/shortcodes/fusion-content-boxes.php
on line
445
Warning
: Division by zero in
/home/ultramarinetech/public_html/wp-content/plugins/fusion-builder/shortcodes/fusion-content-boxes.php
on line
445
Warning
: A non-numeric value encountered in
/home/ultramarinetech/public_html/wp-content/plugins/fusion-builder/shortcodes/fusion-content-boxes.php
on line
445
Warning
: A non-numeric value encountered in
/home/ultramarinetech/public_html/wp-content/plugins/fusion-builder/shortcodes/fusion-content-boxes.php
on line
445
Warning
: A non-numeric value encountered in
/home/ultramarinetech/public_html/wp-content/plugins/fusion-builder/shortcodes/fusion-content-boxes.php
on line
445
Warning
: Division by zero in
/home/ultramarinetech/public_html/wp-content/plugins/fusion-builder/shortcodes/fusion-content-boxes.php
on line
445
Warning
: A non-numeric value encountered in
/home/ultramarinetech/public_html/wp-content/plugins/fusion-builder/shortcodes/fusion-content-boxes.php
on line
445
Warning
: A non-numeric value encountered in
/home/ultramarinetech/public_html/wp-content/plugins/fusion-builder/shortcodes/fusion-content-boxes.php
on line
445
Warning
: A non-numeric value encountered in
/home/ultramarinetech/public_html/wp-content/plugins/fusion-builder/shortcodes/fusion-content-boxes.php
on line
445
Warning
: Division by zero in
/home/ultramarinetech/public_html/wp-content/plugins/fusion-builder/shortcodes/fusion-content-boxes.php
on line
445
Warning
: A non-numeric value encountered in
/home/ultramarinetech/public_html/wp-content/plugins/fusion-builder/shortcodes/fusion-content-boxes.php
on line
445
Warning
: A non-numeric value encountered in
/home/ultramarinetech/public_html/wp-content/plugins/fusion-builder/shortcodes/fusion-content-boxes.php
on line
445
Warning
: A non-numeric value encountered in
/home/ultramarinetech/public_html/wp-content/plugins/fusion-builder/shortcodes/fusion-content-boxes.php
on line
445
Warning
: Division by zero in
/home/ultramarinetech/public_html/wp-content/plugins/fusion-builder/shortcodes/fusion-content-boxes.php
on line
445
Warning
: A non-numeric value encountered in
/home/ultramarinetech/public_html/wp-content/plugins/fusion-builder/shortcodes/fusion-content-boxes.php
on line
445
Warning
: A non-numeric value encountered in
/home/ultramarinetech/public_html/wp-content/plugins/fusion-builder/shortcodes/fusion-content-boxes.php
on line
445
Warning
: A non-numeric value encountered in
/home/ultramarinetech/public_html/wp-content/plugins/fusion-builder/shortcodes/fusion-content-boxes.php
on line
445
Warning
: Division by zero in
/home/ultramarinetech/public_html/wp-content/plugins/fusion-builder/shortcodes/fusion-content-boxes.php
on line
445
Warning
: A non-numeric value encountered in
/home/ultramarinetech/public_html/wp-content/plugins/fusion-builder/shortcodes/fusion-content-boxes.php
on line
445
Warning
: A non-numeric value encountered in
/home/ultramarinetech/public_html/wp-content/plugins/fusion-builder/shortcodes/fusion-content-boxes.php
on line
445
Warning
: A non-numeric value encountered in
/home/ultramarinetech/public_html/wp-content/plugins/fusion-builder/shortcodes/fusion-content-boxes.php
on line
445
Warning
: Division by zero in
/home/ultramarinetech/public_html/wp-content/plugins/fusion-builder/shortcodes/fusion-content-boxes.php
on line
445
Warning
: A non-numeric value encountered in
/home/ultramarinetech/public_html/wp-content/plugins/fusion-builder/shortcodes/fusion-content-boxes.php
on line
445
Warning
: A non-numeric value encountered in
/home/ultramarinetech/public_html/wp-content/plugins/fusion-builder/shortcodes/fusion-content-boxes.php
on line
445
Warning
: A non-numeric value encountered in
/home/ultramarinetech/public_html/wp-content/plugins/fusion-builder/shortcodes/fusion-content-boxes.php
on line
445
Warning
: Division by zero in
/home/ultramarinetech/public_html/wp-content/plugins/fusion-builder/shortcodes/fusion-content-boxes.php
on line
445
Warning
: A non-numeric value encountered in
/home/ultramarinetech/public_html/wp-content/plugins/fusion-builder/shortcodes/fusion-content-boxes.php
on line
445
Warning
: A non-numeric value encountered in
/home/ultramarinetech/public_html/wp-content/plugins/fusion-builder/shortcodes/fusion-content-boxes.php
on line
445
Warning
: A non-numeric value encountered in
/home/ultramarinetech/public_html/wp-content/plugins/fusion-builder/shortcodes/fusion-content-boxes.php
on line
445
Warning
: Division by zero in
/home/ultramarinetech/public_html/wp-content/plugins/fusion-builder/shortcodes/fusion-content-boxes.php
on line
445
Warning
: A non-numeric value encountered in
/home/ultramarinetech/public_html/wp-content/plugins/fusion-builder/shortcodes/fusion-content-boxes.php
on line
445
Warning
: A non-numeric value encountered in
/home/ultramarinetech/public_html/wp-content/plugins/fusion-builder/shortcodes/fusion-content-boxes.php
on line
445
Warning
: A non-numeric value encountered in
/home/ultramarinetech/public_html/wp-content/plugins/fusion-builder/shortcodes/fusion-content-boxes.php
on line
445
Warning
: Division by zero in
/home/ultramarinetech/public_html/wp-content/plugins/fusion-builder/shortcodes/fusion-content-boxes.php
on line
445
Warning
: A non-numeric value encountered in
/home/ultramarinetech/public_html/wp-content/plugins/fusion-builder/shortcodes/fusion-content-boxes.php
on line
445
Warning
: A non-numeric value encountered in
/home/ultramarinetech/public_html/wp-content/plugins/fusion-builder/shortcodes/fusion-content-boxes.php
on line
445
Warning
: A non-numeric value encountered in
/home/ultramarinetech/public_html/wp-content/plugins/fusion-builder/shortcodes/fusion-content-boxes.php
on line
445
Warning
: Division by zero in
/home/ultramarinetech/public_html/wp-content/plugins/fusion-builder/shortcodes/fusion-content-boxes.php
on line
445
Warning
: A non-numeric value encountered in
/home/ultramarinetech/public_html/wp-content/plugins/fusion-builder/shortcodes/fusion-content-boxes.php
on line
445
Warning
: A non-numeric value encountered in
/home/ultramarinetech/public_html/wp-content/plugins/fusion-builder/shortcodes/fusion-content-boxes.php
on line
445
Warning
: A non-numeric value encountered in
/home/ultramarinetech/public_html/wp-content/plugins/fusion-builder/shortcodes/fusion-content-boxes.php
on line
445
Warning
: Division by zero in
/home/ultramarinetech/public_html/wp-content/plugins/fusion-builder/shortcodes/fusion-content-boxes.php
on line
445
Warning
: A non-numeric value encountered in
/home/ultramarinetech/public_html/wp-content/plugins/fusion-builder/shortcodes/fusion-content-boxes.php
on line
445
Warning
: A non-numeric value encountered in
/home/ultramarinetech/public_html/wp-content/plugins/fusion-builder/shortcodes/fusion-content-boxes.php
on line
445
Warning
: A non-numeric value encountered in
/home/ultramarinetech/public_html/wp-content/plugins/fusion-builder/shortcodes/fusion-content-boxes.php
on line
445
Warning
: Division by zero in
/home/ultramarinetech/public_html/wp-content/plugins/fusion-builder/shortcodes/fusion-content-boxes.php
on line
445
Warning
: A non-numeric value encountered in
/home/ultramarinetech/public_html/wp-content/plugins/fusion-builder/shortcodes/fusion-content-boxes.php
on line
445
Warning
: A non-numeric value encountered in
/home/ultramarinetech/public_html/wp-content/plugins/fusion-builder/shortcodes/fusion-content-boxes.php
on line
445
Warning
: A non-numeric value encountered in
/home/ultramarinetech/public_html/wp-content/plugins/fusion-builder/shortcodes/fusion-content-boxes.php
on line
445
Warning
: Division by zero in
/home/ultramarinetech/public_html/wp-content/plugins/fusion-builder/shortcodes/fusion-content-boxes.php
on line
445
Warning
: A non-numeric value encountered in
/home/ultramarinetech/public_html/wp-content/plugins/fusion-builder/shortcodes/fusion-content-boxes.php
on line
445
Warning
: A non-numeric value encountered in
/home/ultramarinetech/public_html/wp-content/plugins/fusion-builder/shortcodes/fusion-content-boxes.php
on line
445
Warning
: A non-numeric value encountered in
/home/ultramarinetech/public_html/wp-content/plugins/fusion-builder/shortcodes/fusion-content-boxes.php
on line
445
Warning
: Division by zero in
/home/ultramarinetech/public_html/wp-content/plugins/fusion-builder/shortcodes/fusion-content-boxes.php
on line
445
Warning
: A non-numeric value encountered in
/home/ultramarinetech/public_html/wp-content/plugins/fusion-builder/shortcodes/fusion-content-boxes.php
on line
445
PRODUCT AND SERVICE OFFERINGS

Stay connected with your system and uncover opportunities to optimize your operations and lower costs using our latest digital technology and tools.
Enjoy peace of mind knowing that help is just a phone call or email away 24 hours a day, 7 days a week, 365 days a year.
Prevent unexpected downtime and production loss by always having access to the parts and consumables you need for your plant.
Take advantage of the latest advancements in technology and
products. We develop our products with
previous models in mind to help ensure you
Eliminate the risk and uncertainty associated with operating your plant with our customized partnership agreements
Eliminate the risk and uncertainty associated with operating your plant with our customized partnership agreements
WATER FOR THE WORLD
UMT has a comprehensive and competitive suite of water treatment products and services in our portfolio. We are dedicated to assisting our valued customers in identifying the optimal product or suite of products to meet their specific requirements at the best total life-cycle economic value.
Ultramarine is a deep blue color. The name comes from the Latin ultramarinus, literally "beyond the sea", Ultramarine was the finest and most expensive blue used by Renaissance. It was often used for the robes of the Virgin Mary, and symbolized holiness and humility. It remained an extremely expensive color until 1826. Webster's New World Dictionary of American English, Third College Edition 1988.

Ultrafiltration plants
Ultra-filtration is a selective separation step used to both concentrate and purify medium to high molecular weight components. It filters out particle as small as 0.01-0.1 micron in size.

Reverse Osmosis Systems
Reverse Osmosis is a high pressure, energy-efficient means of de-watering process streams, concentration of low molecular weight compounds or clean-up of waste effluents.

Water Filters
UV Water Purification systems use special lamps that emit UV light of a particular wavelength that have the ability, based on their length, to disrupt the DNA of micro-organisms. These UV light waves are also referred to as the Germicidal Spectrum or Frequency.

Ozonation
Ozonation is a chemical water treatment technique based on the infusion of ozone into water. Ozone is a gas composed of three oxygen atoms (O3), which is one of the most powerful oxidants. Ozone Generators are the devices used for this purpose. It is produced by air or oxygen through an electric arc. Ozone disinfects viruses, bacteria and micro-organisms including
Droughts are a natural occurrence driven by several factors including meteorological and often exacerbated by human land use. In the last decade, the severity of these droughts has grown, impacting many parts of the globe. In early 2016, drought conditions were observed in Cuba, Haiti, Telangana province in India, Brazil, South Africa, Somalia, the Mekong Delta in Southeast Asia and California. These droughts have brought

water management philosophy and practice into full focus. Wastewater recycling, for one, is an important lever for those communities impacted by drought. The practice of less wasteful and more knowledgeable water and wastewater management is going to be of growing importance in an era where the reality of climate change literally hangs over our heads.
• Passion for moving ahead
• Excellence, Deliver the best possible
• Dependability for delivering as committed
• Dedication with heart, body and minds
• Continuous Learning for betterment
• Respect for all individuals and diversities in
• collaboration strengthens & inspires us towards
the responsibility of a better future for generations to
come
• Clients
• Employees
• Vendors
• Contractors
• Consultants
• Society
• Industries
• Waste Water
• Water Treatment
• Process Water
• Rivers and Seas
• More than 09 Projects at a time all over Pakistan.
• 03 Project Managers.
• 14 Field Managers.
• Total Work force of 50 persons.
Growth in GLOBAL POPULATION By
2050
Growth in GLOBAL WATER DEMAND By 2050
of Global Population Will NOT HAVE ACCESS TO CLEAN WATER By 2025
Year AGING INFRASTRUCTURE in Mature Markets
TECHNICAL SUPPORT HELPS YOU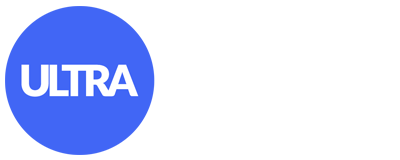 BRACKISH WATER REVERSE OSMOSIS SYSTEMS
S-RO Series is a range of reverse osmosis (RO) machines and components such as multi-media filters, carbon filters, water softeners, chemical feed systems, tanks, and pumps. When combined, these components deliver a full-scale, configurable water system.
SEAWATER REVERSE OSMOSIS SYSTEMS
Our SW desalination solutions are based on the latest technologies. UMT supplies desalination solutions designed specifically for your application. Your fully integrated desalination process can include: depth filters, UF Pre-treatment, reverse osmosis elements, pre-engineered systems, chemicals, lifecycle services, SCADA, Build, Own & Operate (BOO)
"UMT wants to increase performance. It has a lot of challenges upstream and downstream, and there Is no question that there will be lots of opportunities in the next few years
Trusted Cliental

Ultra we are a specialized engineering company in water treatment, reverse osmosis and water purification systems.
Ultramarine Tech is one window solution for specific engineering, design, assembling, installation, commission and after sales services of water treatment equipment.
We provide with the turnkey project services as per our clients' need. Our experience in the field of ground water resources and water treatment makes us superior among others.
Ultramarine Tech offers best water purifying systems with reliable Imported/Local assembling & manufacturing at competitive prices with unmatched services. Below are over trusted Cliental
Products

As experts in total dissolved solids removal and deionization, UMT offers solutions that encompass water reuse and conservation throughout your operations, optimization of existing water production, and design and construction of new, energy efficient and environmentally friendly desalination processes. With speedy response and reliability, UMT can be your one source accountable for components, membranes, system performance, and more product offerings cover each stage of your fully integrated deionization process. To help plan your system, we analyze your water requirement, test your source water, evaluate your potential for reuse and conservation, and perform a treatment cost-benefit analysis.