ANAEROBIC TECHNOLOGIES
CONVERT ORGANIC REFUSE WASTE MATERIAL TO RENEWABLE ENERGY
Anaerobic digestion is the key to converting waste into valuable products such as renewable energy and fertilizer. This technology uses bacteria in the absence of oxygen to break down matter to create methane-rich biogas. The biogas created can be converted to renewable energy enabling owners to repower their plant. Wastewater sludge, along with organic waste streams can be a burden and by leveraging anaerobic digestion to produce valuable products, not only provides a good economic model, it provides a side environmental benefit to reduce organics to landfill and the associated greenhouse gas emissions. Anaerobic technologies are often used in industries with high strength wastewater
streams to reduce organics with low energy input while producing clean effluents to meet discharge requirements. For municipalities, anaerobic technology offers a long-term treatment solution for sludge and waste handling. Renewable energy can be generated while reducing greenhouse gas emissions, and diverting organic wastes from landfills, providing treatment security for the community. The growing industry of biowaste renewable energy provides an effective business model to transform waste into revenue by converting organics into renewable energy. Developers, municipalities and EPCs are poised to benefit from this developing industry.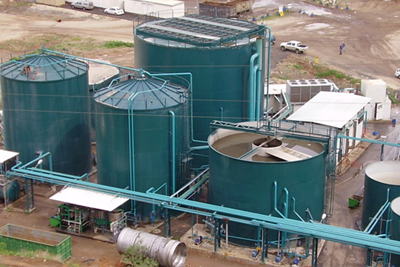 Advanced Digestion Technologies (ADT)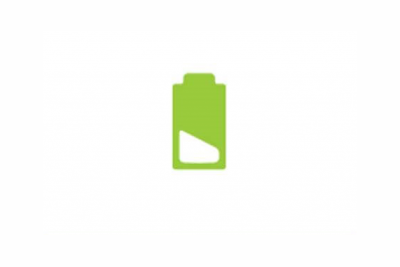 ADVANCED DIGESTION TECHNOLOGIES TO MAXIMIZE VALUE FROM SLUDGE
UMT's Advanced Digestion Technologies (ADT) for sludge offers a suite of products that maximize the efficiency of existing municipal wastewater treatment plant digestion infrastructure. ADT can increase digester capacity by biological hydrolysis while producing Class A Biosolids, ADT solutions are designed to suit a specific WWTP's needs.
HELP MAXIMIZE BIOGAS YIELD AND FREE UP DIGESTER CAPACITY WITH BIOLOGICAL HYDROLYSIS
25%–30% increase in biogas
2x–3x increase in digester capacity
15% reduction in biosolids
Install upfront of digester without downtime
Enable import sludge from neighboring plants
GENERATE EPA COMPLIANT CLASS A BIOSOLIDS
60-minute hold at 70°C (158°F)
Plug and play upfront of digestion
Enhance heat recovery within the process
Eliminate restrictions on biosolids use for long term
biosolids management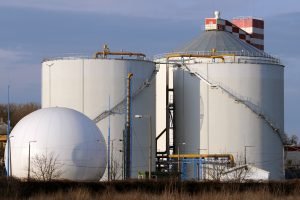 INDUSTRIAL WASTEWATER CONVERTED TO REUSE WATER
In many industries, the use of water is a vital part of manufacturing and process operations. The use of water typically renders wastewater that is often high in strength both in terms of organic residuals and solids. Industries such as food and beverage are prime generators of high strength industrial wastewaters. These wastewaters are costly to discharge, or if aerobic treatment is utilized, require a high
amount of energy, and generate high levels of waste sludge. Organic material in wastewater can be a source of energy when treated anaerobically. The methane-rich biogas produced can be used as a renewable, storable source of supplemental energy for the production of heat or power.  UMT's solution generates renewable energy and enables a final effluent suitable for reuse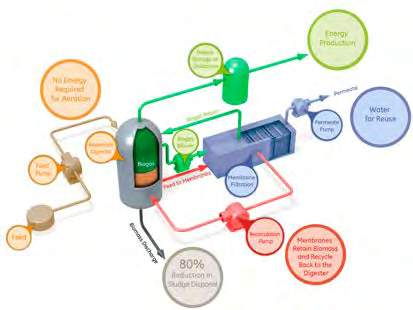 ANAEROBIC DIGESTION
Higher organic loading rates reduce footprint. Sealed process so odor, VOC, and greenhouse gas emission control is much more efficient.
WATER FOR REUSE
Superior effluent quality and reliability using
UMT's UF System
SLUDGE DISPOSAL
80% Reduction in the amount of waste biological sludge that will require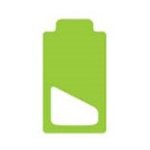 RENEWABLE ENERGY
Methane rich biogas produced can be used   as a renewable, storable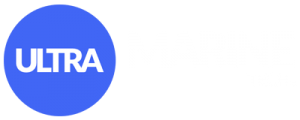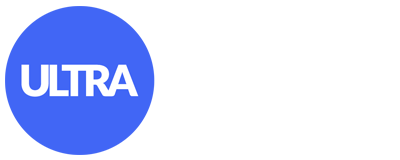 DO YOU NEED SOLUTION WE CAN HELP WITH?